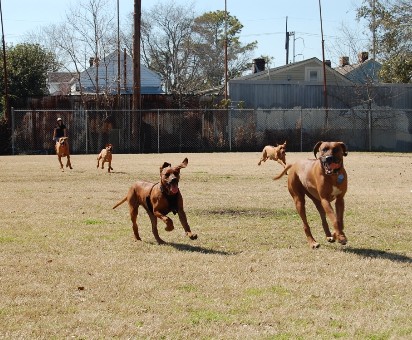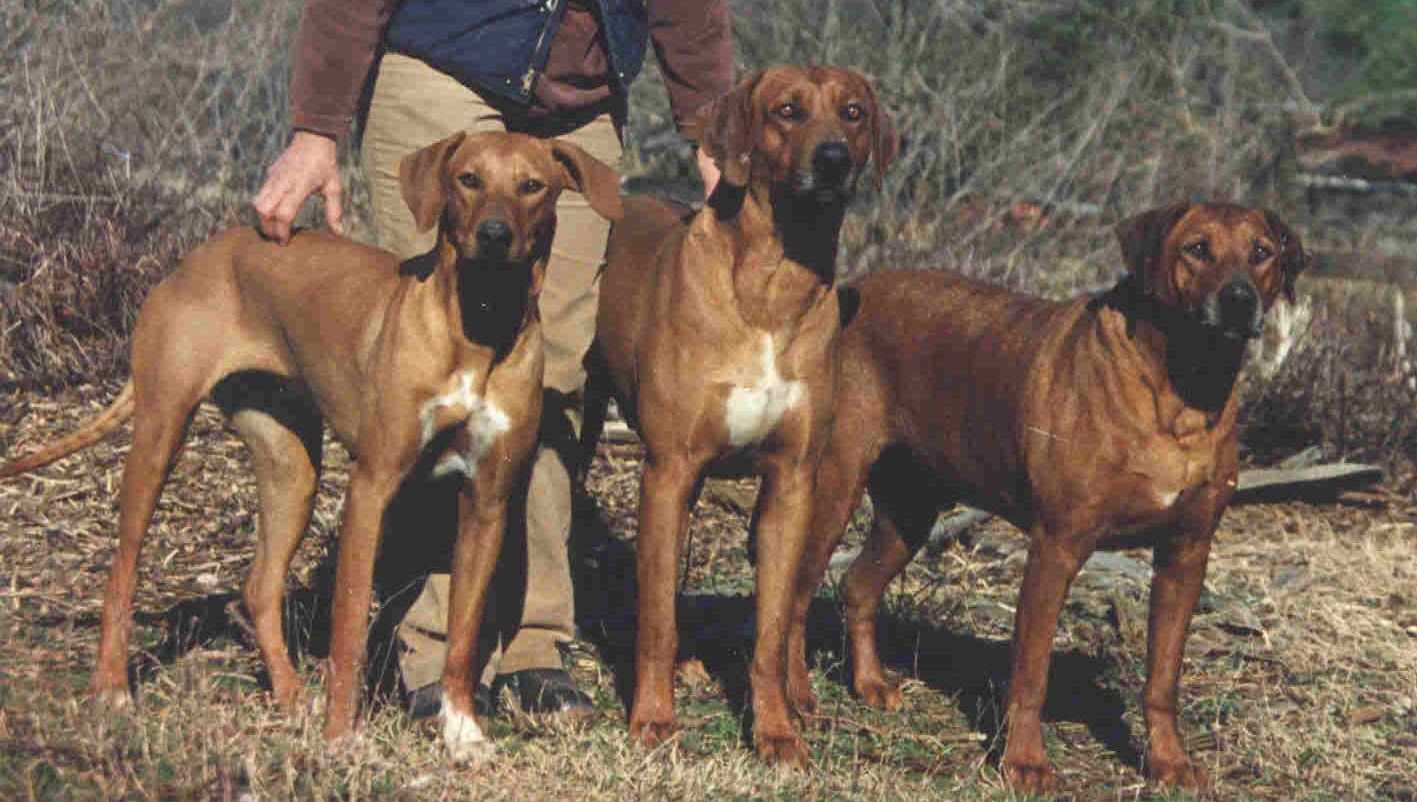 Belted Galloway & Mashona Cattle

BELTED GALLOWAY BEEF FOR SALE (We hope to have Mashona beef for sale in 2023.) It is sold as a traditional quarter or side, cut to your specifications. This beef is from a grass-fed and a little grain finished animal. We currently feed round bales of hay that we grow and bale plus Tennessee Orchard Grass and a little feed at night to keep the cows friendly and happy. We do not use any antibiotics or steroids on our cattle and the fields have had no insecticide, pesticide or herbicide on them for 29 years. The beef is lean and flavorful. Price of live animal is paid to the farm for a side or quarter. We transport at no additional charge. Hanging weight plus the processing fee is paid to the processor. You may designate how it is cut if buying a half or whole. A quarter is about100 pounds or a little less, hanging weight. Final cost is about $12-$14/pound. This price is just about equal to Walmart or Publix Angus Grass Fed prices. We will continue to pursue a most healthful route in raising our animals. We do not use chemical fertilizer on the fields, only manure from our animals. We do not feed antibiotics or hormones and no pesticides, herbicides or defoliants are used on the fields. Learning what grasses will grow in North Central Florida sand has been a real challenge, but we seem to have met the challenge. The fields are green and the quality of forage is improving. We use five Pyrenees and one Maremma livestock guardian dogs to keep our herd of cattle and goats safe from predators and intruders.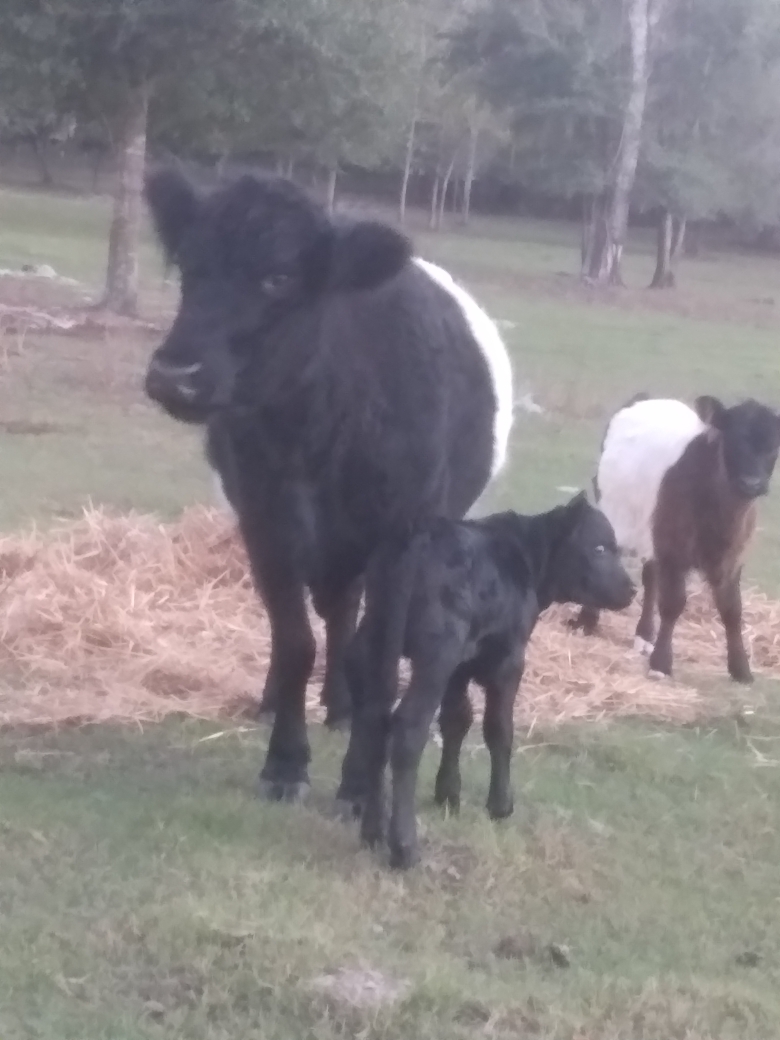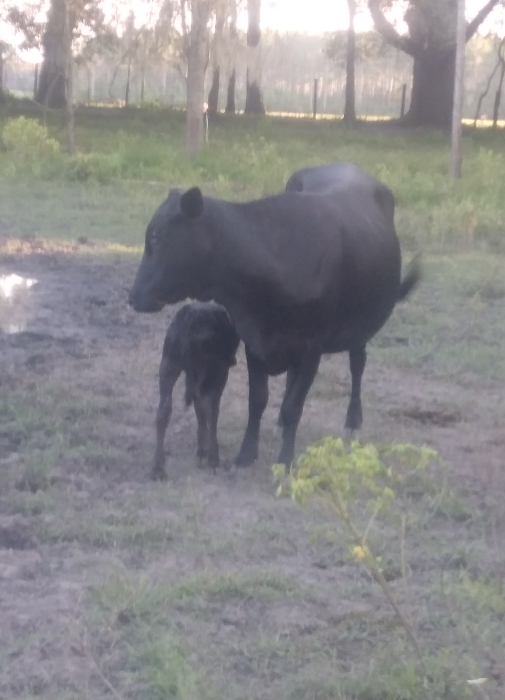 FLASH!!! Born this Fall. For Sale. Pure MASHONA BULL CALF, PURE BELTED GALLOWAY BULL CALF, TWO PURE BELTED GALLOWAY HEIFERS, HALFBREED MASHONA/BELTED GALLOWAY BULL CALF. HE LOOKS MASHONA WITH A WHITE BELT. HE SHOULD BE THE BEST OF BOTH WORLDS: RESISTANT TO FLIES AND PARASITES, HEAT TOLERANT, THRIFTY AND MEDIUM SIZE, AND SHOULD PASS THESE TRAITS TO HIS OFFSPRING. A deposit will hold until weaning at 4 months. Several steers are in the group also.
Meat Goats – Savanna/Spanish Composites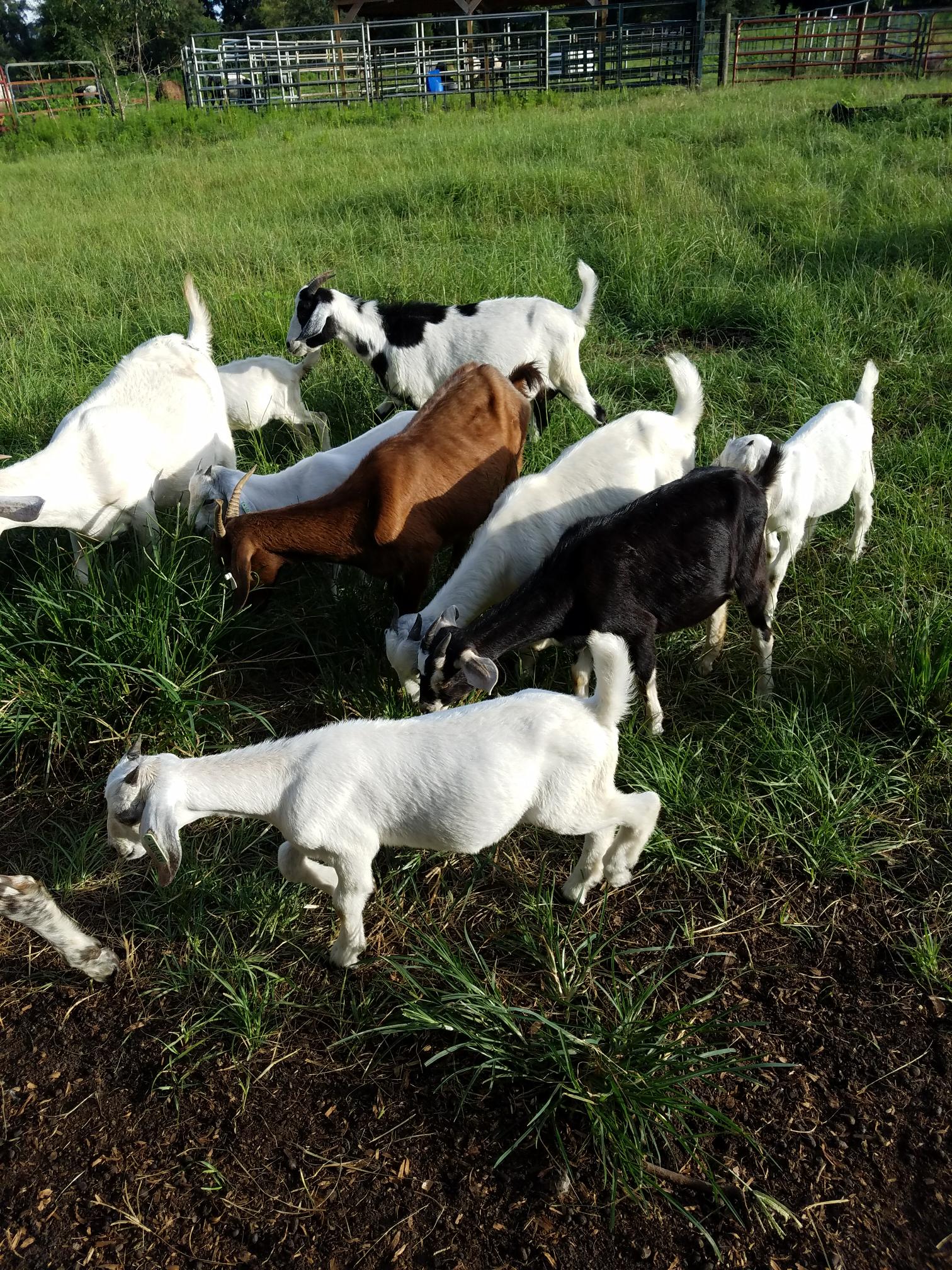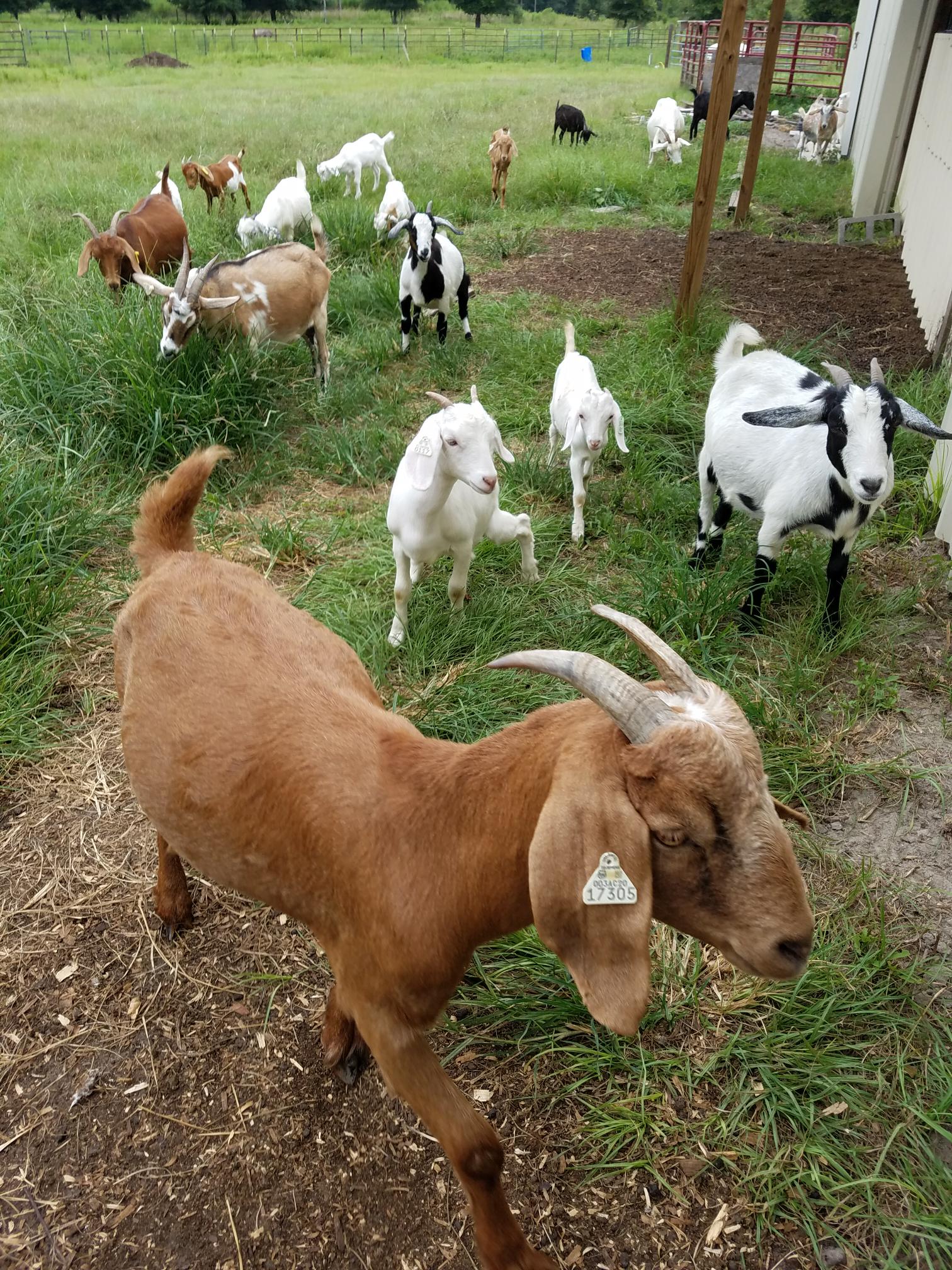 Meat Goats For Sale – Young meat goats are usually for sale. They range in size from 40 to 60 pounds. Wethers and bucks are priced at $175-$200, depending upon weight and quality. If you want them slaughtered and left as half or quarters or as custom cut, you must order and pay for them at least 10 days before pick up. They will be frozen. Prices are whatever the current abattoir charges, $45 base fee plus $1.00 per pound. This plant is USDA inspected facility, but not the packaged meat. I HAVE TWO GOAT APPOINTMENTS AVAILABLE IN FEBRUARY. THERE CURRENTLY IS A 12 MONTH WAIT FOR AN APPOINTMENT.
BABY GOATS FOR SALE – Baby goats arrive in clusters throughout the year. The dams arecross bred Savannah, Spanish, Kiko, Boer with some Alpine or Sannen added to produce more milk. 
I have a few doelings each kidding season for sale. Doelings are priced at $300. Spanish doelings are priced at $350. Very few mature does are ever sold. I have a large herd and need to keep very few doelings now. The reason that I have added Spanish, Kiko and Savanna (also called White Goats in South Africa) meat goats to our herd is that the breeds are hardy and less susceptible to internal parasites and disease than the Boer goats. I have does, who are Boer crosses, but no purebred Boers in the herd. All kids are at least 50% Savanna. I do not register any goats since they are produced for the table. The Savanna is a native of South Africa and the Kiko is a native of New Zealand. They will add even more vigor, parasite resistance, rapid growth and size. The goats are clearing out an area of brush since goats are more a browse than grazing animal. I continue to plant browse and new varieties of forage each season. The fields are improving with our rotation system. Our goats are fed a very small amount of pellets (less than one quarter pound per goat) plus round bales of hay. We use no herbicides, pesticides, or defoliants on our land and the animals receive no routine antibiotics or hormones. We try to avoid GMOs in our program. We rotate pastures to help combat parasites. We use one Maremma and five Pyrenees Livestock Guardian Dogs to protect the herds from predators and intruders. 
Goat meat has less cholesterol than chicken. The meat is mild, more like chicken or fine pork than beef or venison. I use the ground meat just like I do ground beef or pork. I have found a spice, Tzar Dust Memories, sold by Penzey's Spice that is superb on the goat meat. The stew meat or ground meat is excellent seasoned with Sweet Curry, which is mild, not hot like regular Curry, and served over rice. Our goats are processed at a USDA inspected facility just like the beef or pork. Ground or pieces are usually in one pound packages but can be packaged as desired. Sorry, but I can't sell individual pieces, only in bulk. The meat can be custom cut if you desire specific cuts. All processing is done by special order.
MEISHAN PIGS
The Meishan is not a large pig. We just harvested our first pig at about 200 pounds and the meat is everything that we have been told. I have one boar piglet for breeding and a couple of barrows and gilts for sale at $150. When ready for the processor, price will be based on weight plus the processing fee.
FLASH!!! WE HAVE A LITTER OF PIGLETS GRILL SIZE, APPROXIMATELY 35-40 POUNDS, live weigh, READY TO GO!
The Meishan meat is unlike normal pork. It is red and marbled. They are a medium sized pig with lots of wrinkles, a turned up nose, and large, square ears. The breed is 500 years old.